Jubilee Celebrations
Jubilee Celebrations
22 May 2022 (by Emma Johnson (emma.johnson))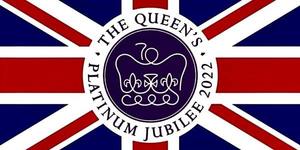 On Friday 27th May, Greasby Junior School will be celebrating the Queen's Platinum Jubilee. As this is the last day of the half term, it is our usual non-uniform day with a donation of £1. However, we invite all of the pupils to come to school dressed in the colours of the Union Jack Flag: red, white and blue.
On this day, the pupils will participate in a range of activities to understand the importance of this milestone event for the Queen and country. In addition, each year group will also be focusing on a particular decade of Queen Elizabeth's reign so far. They will be learning all about what life was like during that time: the key events, music, fashions and inventions.
At lunch time, we are holding a GJS picnic on the field so we are able to celebrate as a whole school. Each child wishing to take part will have their own paper bag to decorate for the day, and our cooks will be preparing the picnic. This will include:
Sandwich batch (cheese, ham, tuna or vegan)
Bag of crisps
Fruit
Cake
Carton of juice (Apple or Orange) – water will also be available.
The price of this lunch is £2.20 and is to be paid in your child's Arbor account. Please complete this brief form to indicate that your child will or will not be having a school picnic lunch so we are able to order and make the correct amount of food. If your child chooses to bring a packed lunch on the day, they will still be joining everyone on the field so we can eat, celebrate and play.